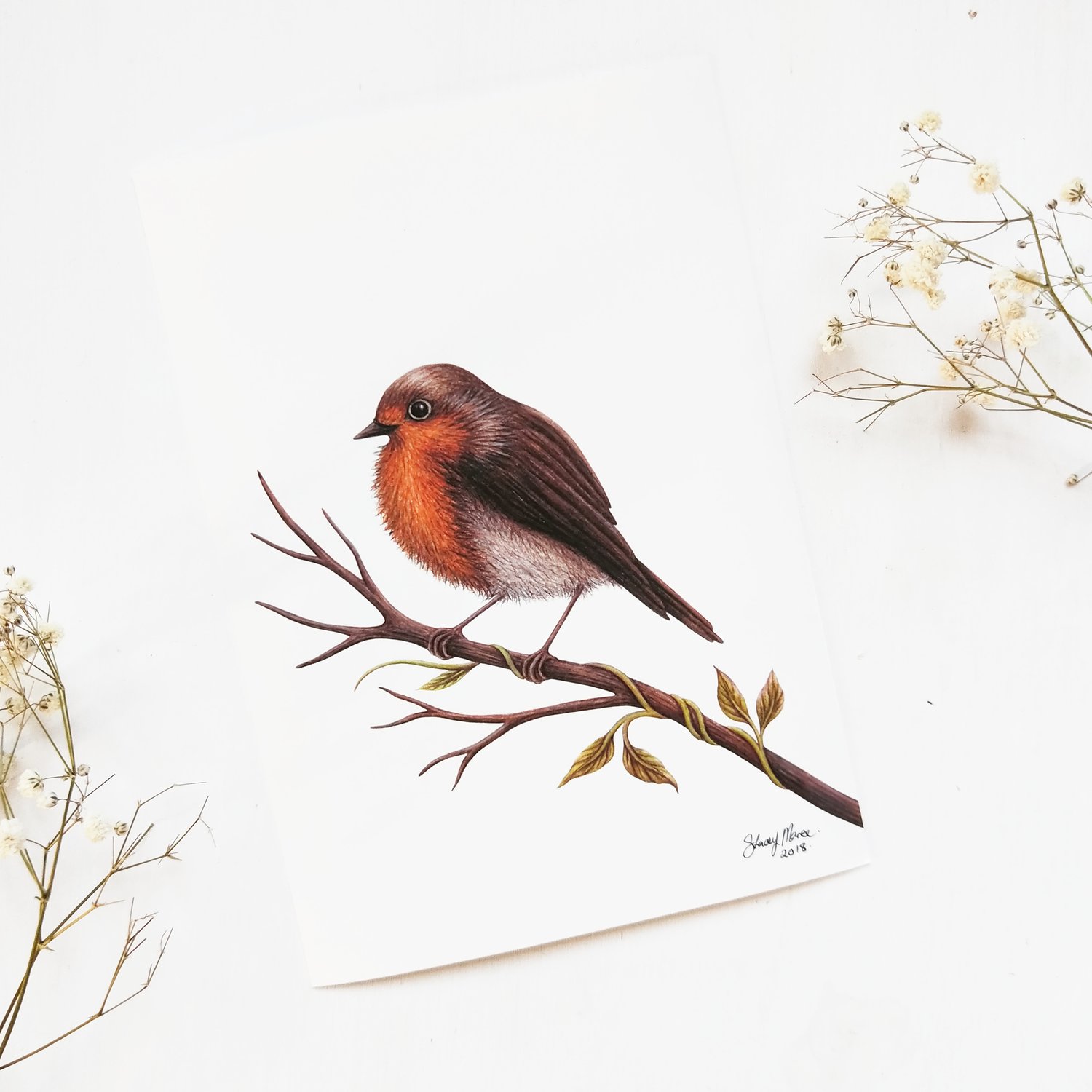 Robin - Fine Art Giclée Print
'Little Robin' - Illustrated by Stacey Maree.
Archival fine art Giclée print on 210gsm acid free matte paper. 2018, coloured pencil on paper. Signed and dated by the artist.
Available in two sizes:
4" x 6" inch print (10.5cm x 15cm)
6" x 8" inch print (15cm x 21cm)
. . . . . .
About the artwork:
This piece was inspired by my travels and Robins observed in nature. I'm particularly drawn to these beautiful little birds as they quickly dart between trees and on the ground. I hope their beauty is reflective in my piece and that you enjoy them just as much as me.
Reforestation:
The purchase of this print plants one tree per print. Partnered through a global non for profit organisation that works on reforestation projects around the world. Helping restore landscapes and ecosystems, supporting local indigenous communities, protecting wildlife and the earths climate.
Ways to display artwork:
There are many ways to display artwork in your home. Wooden frames with glass are recommended to protect the print, either with bordered matting or fitted to the edge. All prints are standard sizes to easily source framing to suit the style of your home.
. . . . . .
Copyright © Stacey Maree. All Rights Reserved.