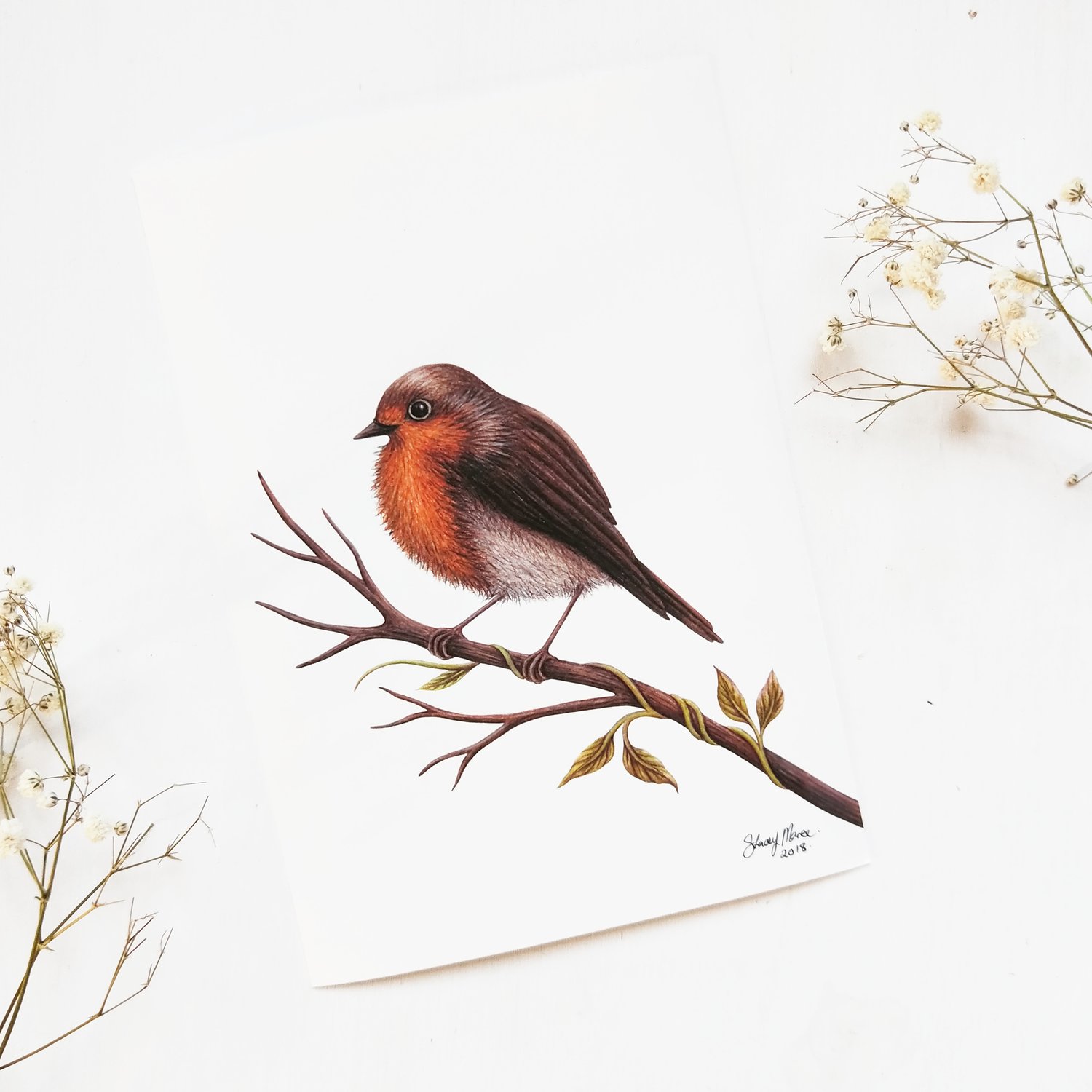 'Little Robin' - Illustrated by Stacey Maree. 2018, coloured pencil on paper.
Archival Fine Art Giclée print on 210gsm cotton rag paper. Signed and dated by the artist.
Available in two sizes:
4" x 6" inch print (10.5cm x 15cm)
6" x 8" inch print (15cm x 21cm)
. . . . . .
About the artwork:
This piece was inspired by my travels and Robins observed in nature. I'm particularly drawn to these beautiful little birds as they quickly dart between trees and on the ground. I hope their beauty is reflective in my piece and that you enjoy them just as much as me.
. . . . . .
All Rights Reserved © Stacey Maree.