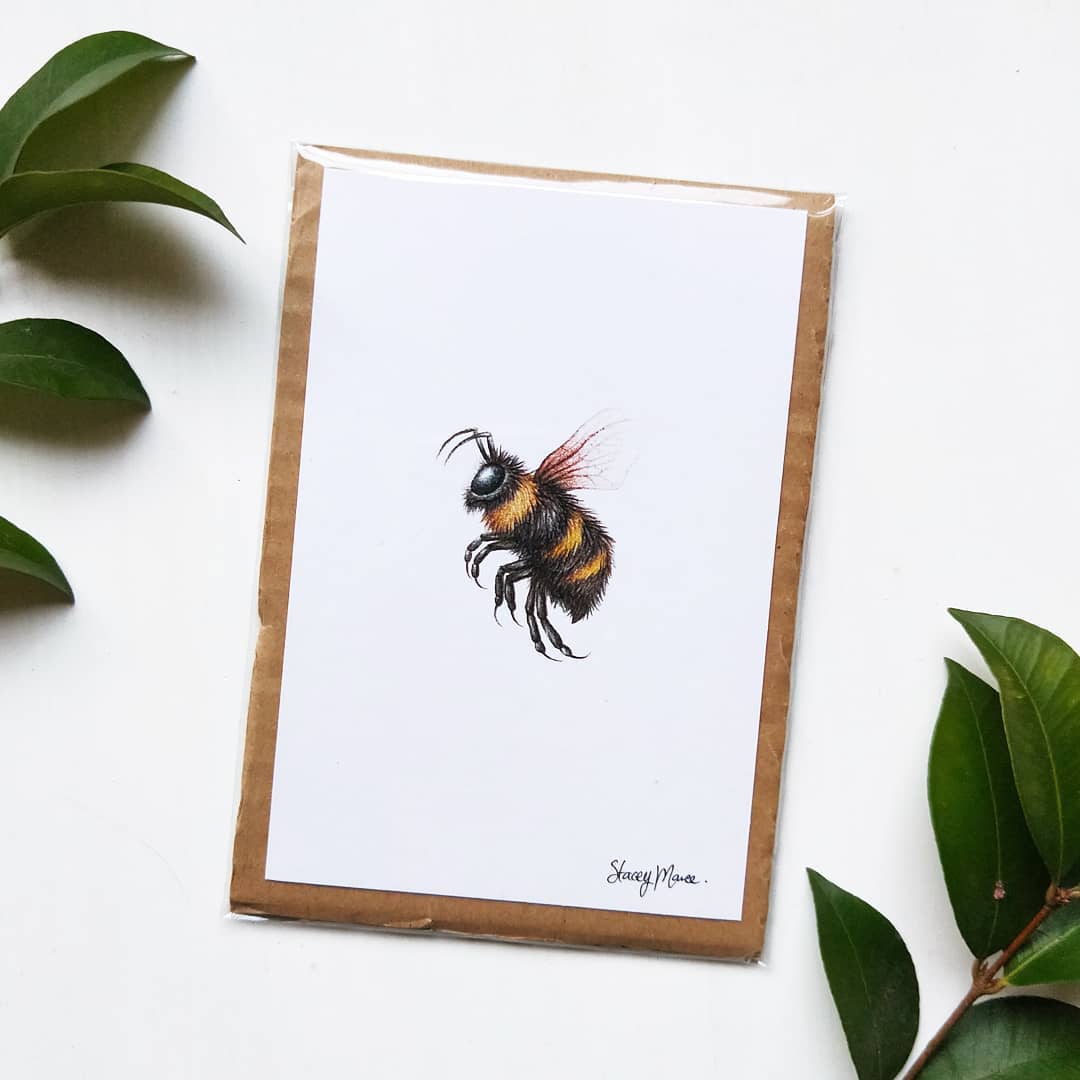 Bumble Bee - fine art print. Illustrated by Stacey Maree. 2016, Coloured pencil on paper.
High quality digital print on 300gsm matte paper, satin finish. Signed and dated by the artist.
Available sizes:
4" x 6" inch print (100mm x 150mm)
. . . . . .
About the Artwork:
Bee's are dying at an unprecedented rate with significant drops in population and some species already listed as endangered. Australia's honey bee's are also under threat. When you purchase this bee print, a percentage of profits is donated to charity to help save the bee's. Your contribution will go towards Australia's foremost centre for bee research and conservation.
. . . . . .
All Rights Reserved © Stacey Maree.