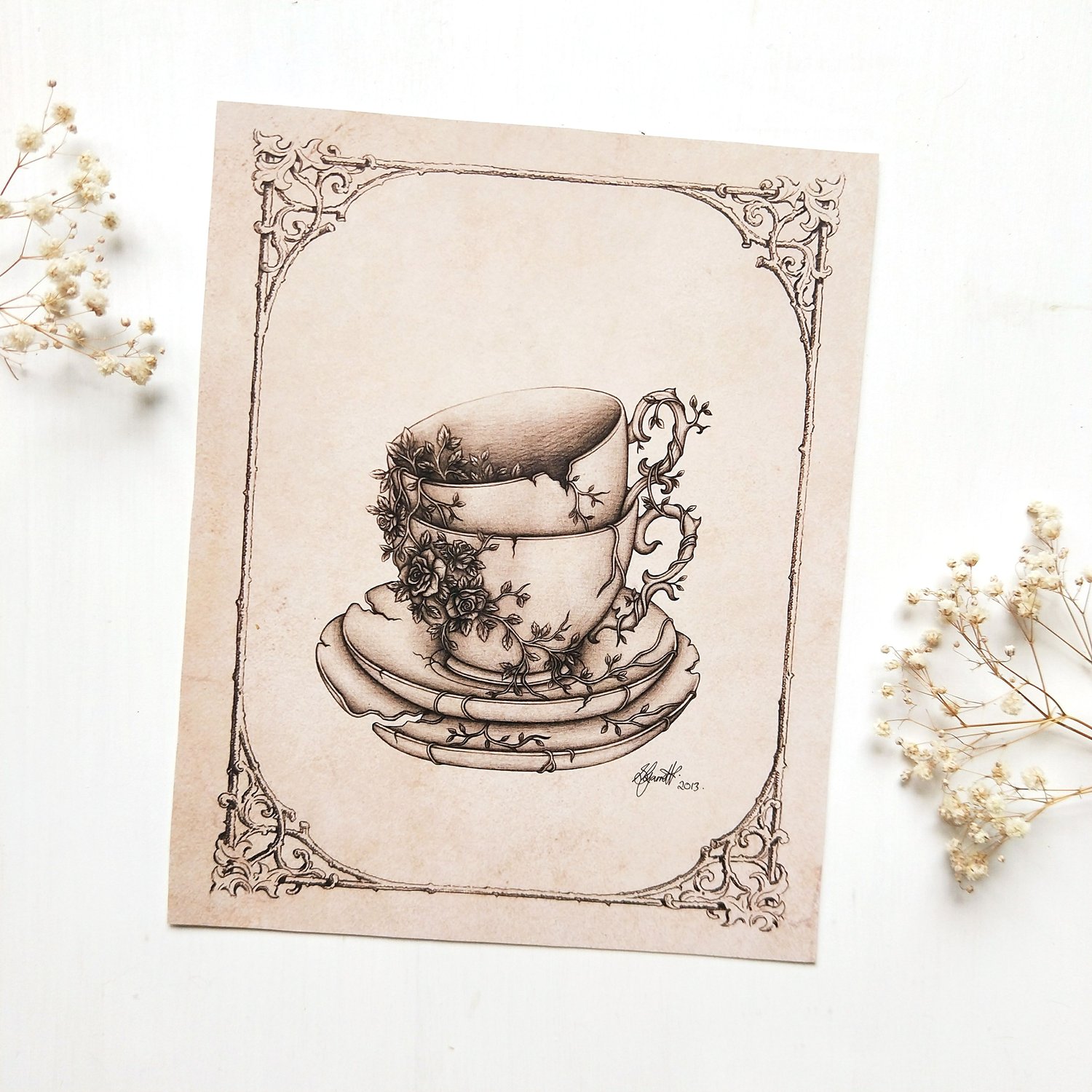 Tea for Two - Fine Art Print
'Green Tea' - The Garden Tea Party series. Fine art print illustrated by Stacey Maree. 2013, graphite on paper.
High quality digital print on 300gsm matte paper, satin finish. Signed and dated by the artist.
Available in sizes:
8" x 10" inch print (203mm x 254mm)
10" x 12" inch print (254mm x 305mm)
. . . . . .
All Rights Reserved © Stacey Maree.